Vaxis ATOM 600 KG KIT for RED KOMODO CAMERA
Description 
Vaxis(GMCINE) designed and made the ATOM 600 KV wireless video system and get Red approved. The ATOM600KV is one of the hottest Vaxis wireless video system.
In response to the needs of the majority of Vaxis and Red Komodo users,Vaxis(GMCINE) decide to design and make the ATOM 600 KG for all the G-Mount Battery users. 
There will be Two version ATOM600KG, including the limited quantity version and the regular version. 
The limited quantity version ATOM600KG is Black and White.
The regular version ATOM600KG is total Black.
And if the users have bought the ATOM600KV and they only need the G-Mount Battery plate, they can order the G-Mount Battery plate only and replace the battery plate themself.
Most features of the ATOM600KG are similar to the ATOM600KV.
The ATOM 600 provides 600ft wireless transmission rate and long time stable streaming, and 0.08s latency, support Up to 1080p@60/1080i@60, with Smart Fan, Smart Channel Scan, SDI IN and SDI OUT, SDI/HDMI Loop out, Vertical Installation G-mount Battery, OLED Screen shows all at a glance simple interface with clear functions, Real-time Monitoring via IOS/Android APP and Receiver Monitoring, Compatible with all Vaxis Atom Series Receivers.
And the Signal Amplifier extend the RED CONTROL to 600ft. 
The ATOM 600 have passed the RED battery communication protocol, it accurately reads the voltage and power status.
ATOM 600KG TX specification: 

Following features of the ATOM600KG are same to the ATOM600KV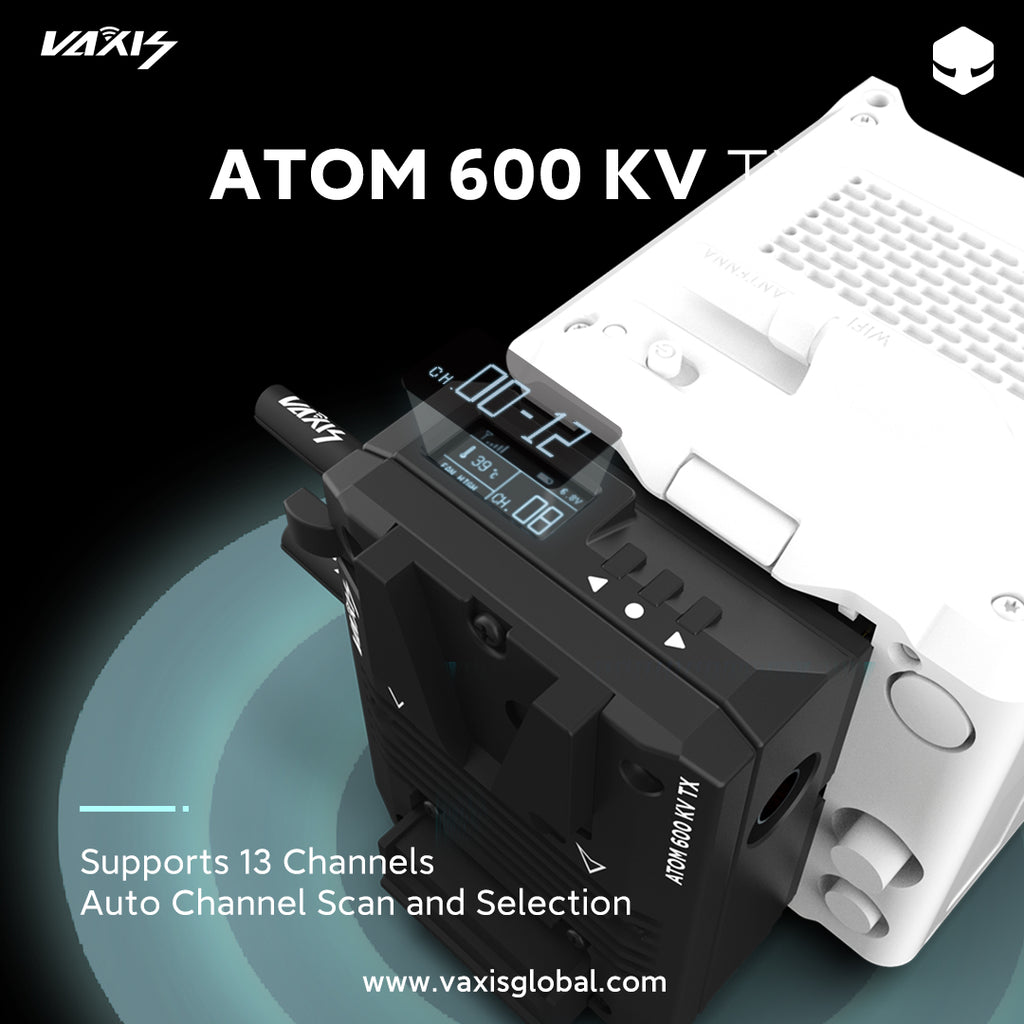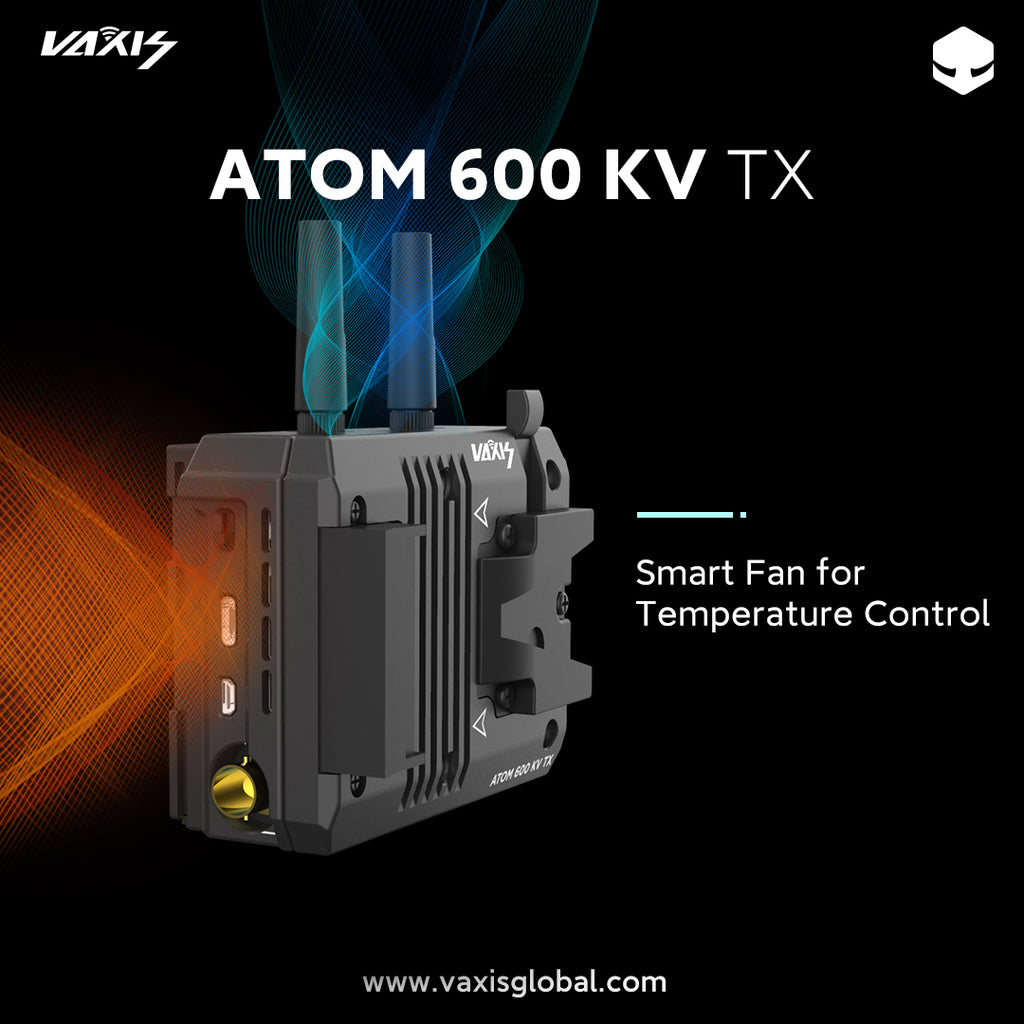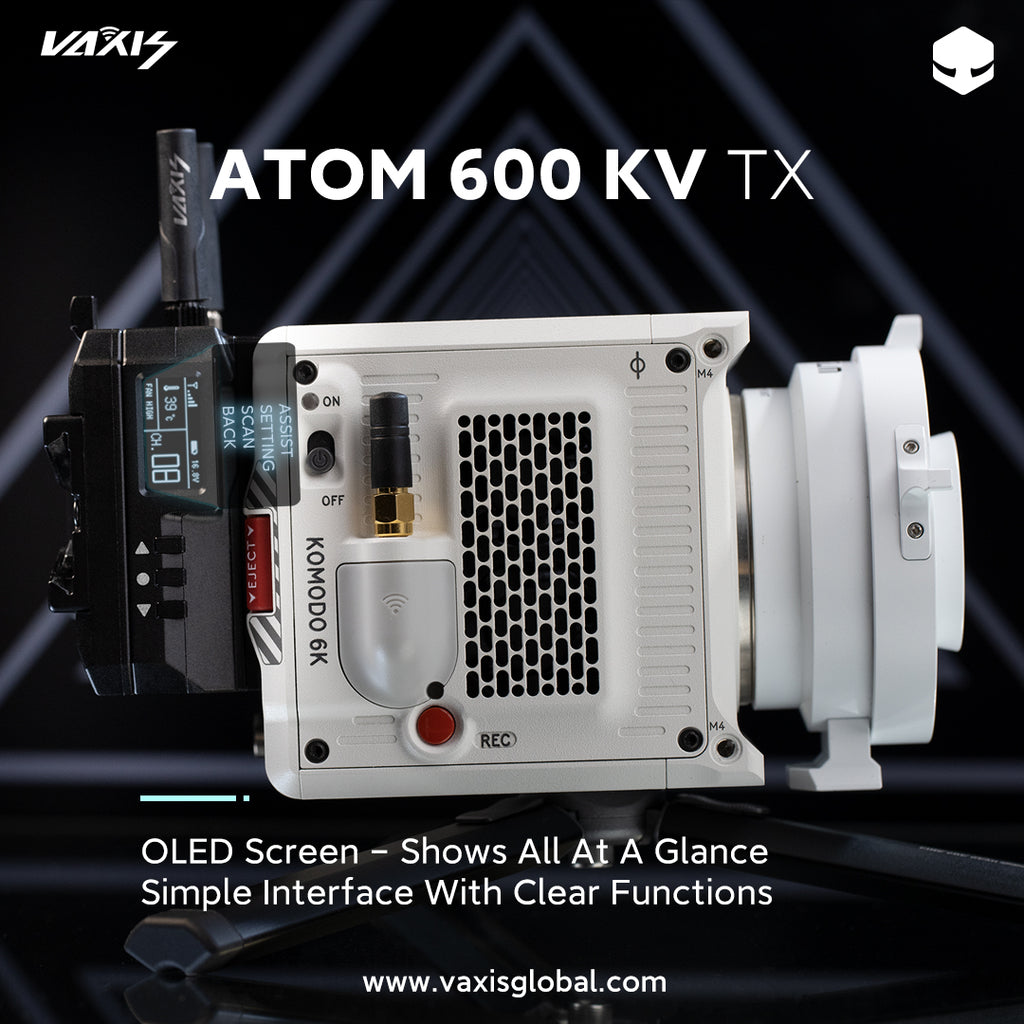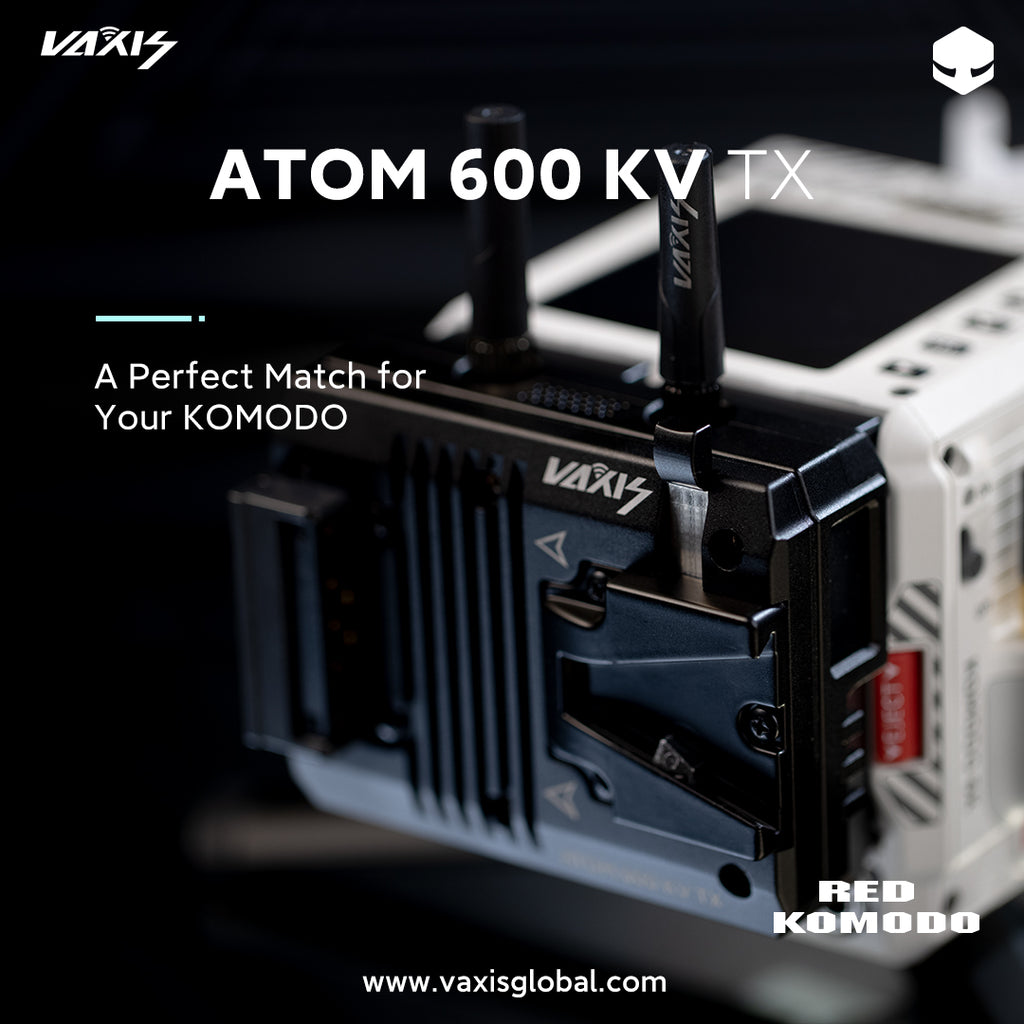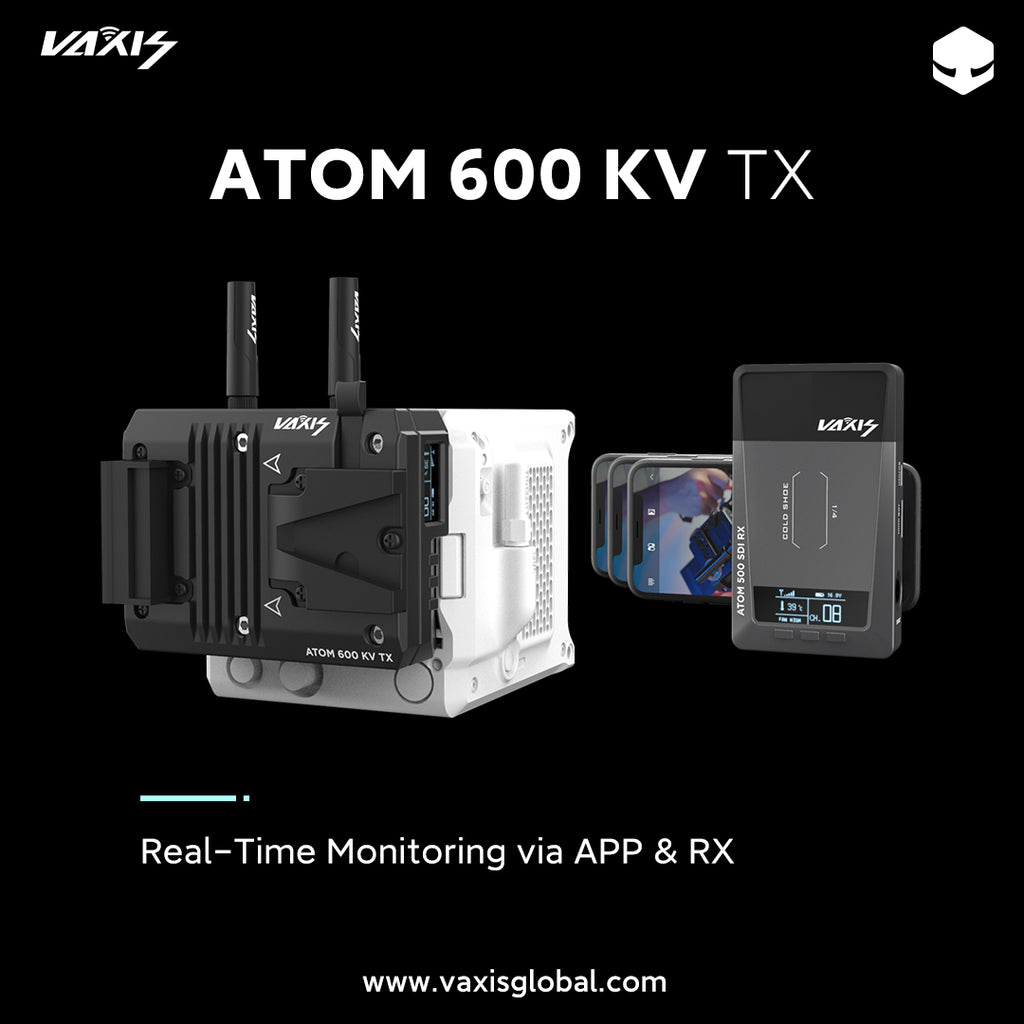 Packlist

1* Atom 600 KG TX
1* Atom 500 SDI RX
2* SDI Cable
2* Short Radar Antenna
Attention
The Type-C interface is only for upgrading Firmware, not power support. More FAQ, please contact service@vaxis.cn or info@vaxis.cn